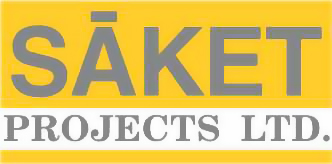 Saket Projects Limited
Saket Projects Limited is a multi-disciplinary company involved in creating interactive knowledge based platforms through various activities including publications, conferences as well as exhibitions. The company, over a period of time, has developed strategic strengths and core competencies in the areas of information enhancement and service sector. In the process, it has carved out a niche in the diverse areas of Event Management (Conferences & Exhibitions), Technical Publications and Energy Management.

SAKET designs and develops conferences aimed at specific target audience to provide them strategic and timely information on policy initiatives, enhanced business processes, technologies, networking opportunity, shape of things to come, etc., understanding the immediate concerns of today's business executives. With a continued forward thinking approach, the company has successfully organized events on diverse themes at prominent centers in the country with specialization in industry-specific events.